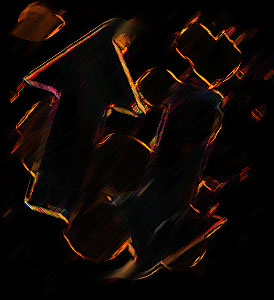 Stagnant.
I wait for the universe to unfurl for me and
nothing,
blood curdling, sitting, watching
trying to see the moment,
but it's gone.
Seizing pretty sayings,
trying to remember what or why
so I can make it come back to a
'if I knew what I knew',
but I'm only hurdled forward.
I know I was forewarned,
but I still thought that mortality meant
I could do it tomorrow.
Tomorrow.
Tomorrow is never today,
is always a blank page,
a clutched fist,
an active mind,
unsure how to hurl itself onto the page
and make something worth making.
Take heart while you
take your bliss.
Write fiction as if you
don't live it.
Live it.